For the 2017 season, we are very pleased to offer our first CSA.
**Please note that our CSA is currently on pause to ensure we have enough produce available for our retreat and residency guests.**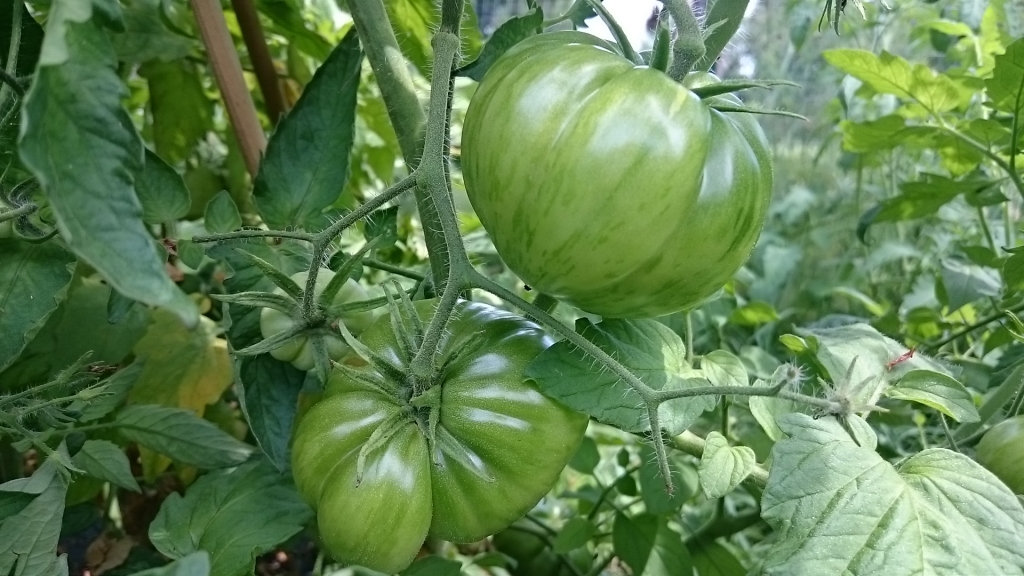 Our Produce
We'll be offering all of the same vegetables that we grew for our retreats and other events in 2016 along with some new items!
We're excited to offer the following produce in 2017:
Arugula
Chard
Leeks
Spring onions
Asian and Italian eggplants
Bell peppers
Hot peppers
Zucchini
Summer squash
Heirloom tomatoes from an award-winning seed stock
Cherry tomatoes
Edible flowers
Butternut squash
Herbs including chives, shiso, basil, mint, rosemary, dill, lavender, chamomile, lemongrass, oregano, lemon balm, sage, thyme
Lettuce
Cucumbers
Beets
Pumpkins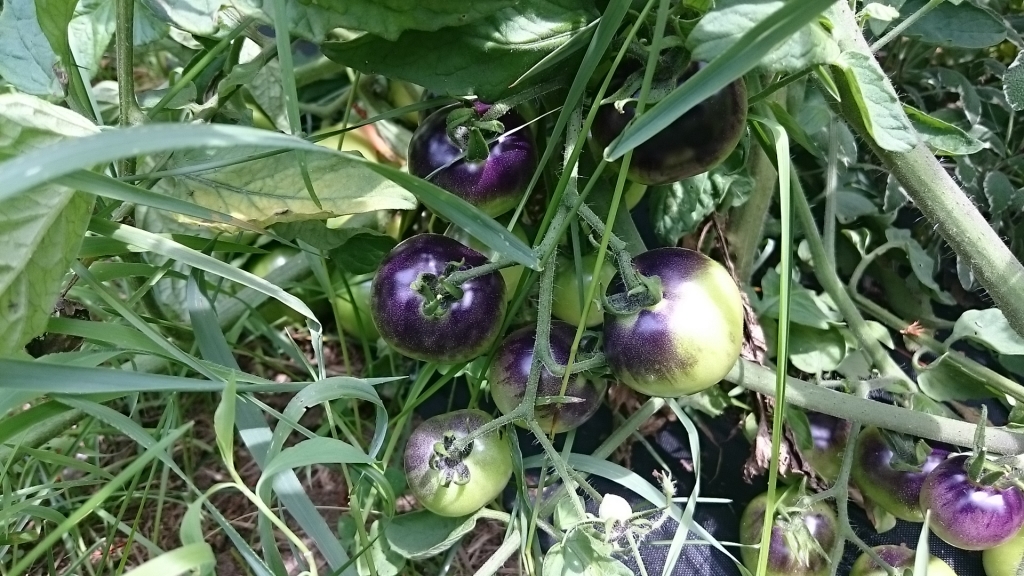 We'll also be growing parsnips, carrots, radishes, melons and strawberries from seed. As we're not 100% sure how these will produce, we've shaped our CSA around what we are certain you will receive each week, and if these new items produce as we hope, you'll also receive those as a bonus. We're planting a large strawberry patch as well that is available for pick-your-own whenever CSA members are at the retreat center.
What to Expect Each Week

Eggplants, cucumbers and peppers are typically available beginning in early or mid-July and cucumbers and zucchini typically wrap up first, in mid-September.
In the beginning of the season, you'll start with primarily greens, herbs and spring onions, and, after the summer bounty, you'll wrap up with greens, herbs, leeks and larger squash like pumpkins.
In the peak season, you can expect to receive the following every week:
two bunches of greens (chard, spinach, mustard greens, beet greens or lettuce)
2 eggplants (one italian and one long asian)
3-4 heirloom tomatoes
a box of cherry tomatoes
a bunch of green onions
garlic chives or leeks
1-2 bell peppers
1-2 hot peppers
2-3 zucchini
2-3 summer squash
one bunch beets, carrots, radishes or parnips (new crops this year, so exact distribution may very)
one bunch of tea herbs (mint,chamomile, lemon balm, lavender, lemongrass)
two bunches of savory herbs (oregano, sage, thyme, basil, mint, rosemary, dill, shiso, fennel)
bag of edible flowers (marigolds or nasturtiums)
an additional limited availability treat like artisinal pesto, sunflower seeds, squash blossoms, box of berries, jams when fresh fruit is not available
CSA Weekly Pick-ups
CSA shares will be available for pick up primarily on Mondays from 96th St and 3rd Ave on the upper east side or from Google at 14th St and 8th Ave. If you'd like to set up delivery with a courier service, we can help coordinate that for a fee. If you need to pick up on another day because you'll be out of town, just let us know.
The CSA season will run for 22 weeks from June through mid November, with one week off the week of July 10 when we are not around to either harvest or deliver. CSA members are welcome to pick their own vegetables that weekend if they are able to get to Ellenville. The schedule is as follows:
Monday, June 12
Monday, June 19
Monday, June 26
Monday, July 3
No delivery July 10
Tuesday, July 17 or Wednesday July 18
Monday, July 24
Monday, August 1
Monday, August 7
Monday, August 14 or Tuesday, August 15
Monday, August 21
Monday, August 28
Monday, September 4
Monday, September 11
Monday, September 18
Monday, September 25
Monday, October 2
Monday, October 9
Tuesday, October 17
Monday, October 23
Monday, October 30
Monday, November 6
Monday, November 13 (this final pick up will only be from the Upper East Side)
Pricing
Most CSAs in New York City run 20 to 24 weeks and charge around $600 for the season with 11-12 items per week in peak season.
We're offering our CSA to a small group this year for $275 per share. Please pay for your share here, and reply to receipt letting us know if you would prefer to pick up at Google or on the upper east side or to alternate as you go.
If you're vegetarian, you might want to opt for two shares to have food for the full week if you primarily eat at home.
Look forward to helping you get more local food in your life!